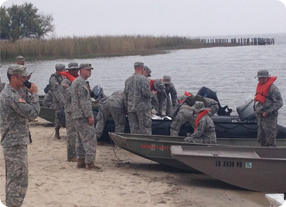 Looking for an EMAC Exercise you can adapt and use in your state?
NEMA has developed a number of standard EMAC exercises that can be used in your state.  
Also available are HSEEP consistent exercise objectives and injects available in toolkits that you can use to integrate EMAC into any exercise. 
Download all of the files below.