What is a Mission Ready Package?
Simply stated - an MRP is everything you need to conduct your mission out of state, including estimated costs, for the duration of your deployment compiled into a single package that will be used as your offer of assistance.

MRPs should be developed in coordination with your State Emergency Managment Agency and exercised prior to deployment to ensure it will function as designed.
While EMAC law does have a 30-day verbal provision when time is of the essence, states that utilize MRPs take less time to compile cost estimates during the Request and Offer Phase - getting resources deployed more quickly. MRPs have become the gold standard for accelerating the response.

Resource Providers that compile a MRP also better understand reimbursement responsibilities and eligible costs - making the reimbursement process flow more smoothly as well.
The relationship between NIMS Resource Typing and Mission Ready Packages
NIMS Resource Typing is integrated into the Mission Ready Package (MRP), appears on the MRP template, is fully integrated into both the Mutual Aid Support System (MASS 2.0), and the EMAC Operations System (EOS).

MRPs are the next step after resource typing. Developing a MRP includes identifying the personnel who would support the mission, limitations to the mission, costs to conduct them mission, etc. are all elements that will be vital for a successful mission and reimbursement.

The Federal Emergency Management Agency (FEMA) developed the Resource Typing Library Tool (RTLT) with the most up to date resource types and job positions/qualifications. Watch this short video to learn more about the RTLT and why resources should be described using clear and consistent language.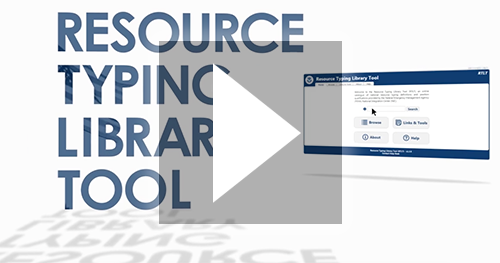 Download a blank Mission Ready Package Template to build your own